The lower part of Kitay-Gorod situated next to Moscow River was a living area mainly for poor people. Floods were a frequent event. The first port could be found there. Two storey houses dominated, with shops in the first floor, and apartments in the 2nd one.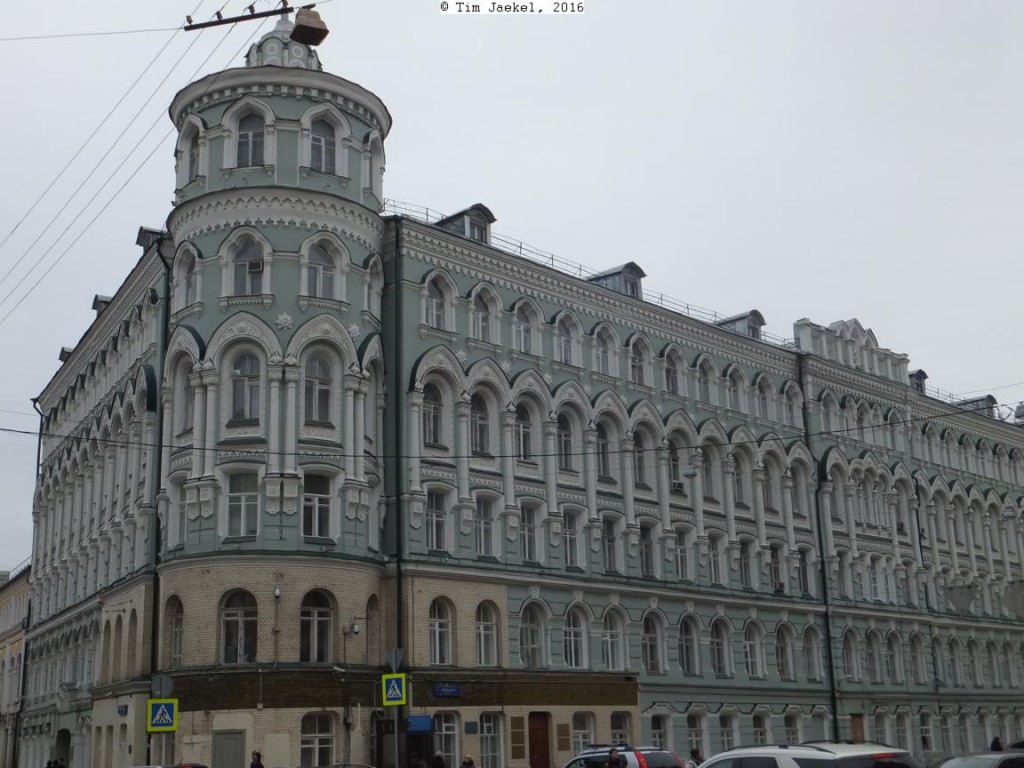 Il'inka Street (ильинка ул.) was the place to negotiate and close financial deals. Street hosted several hostels for merchants. Most hostels belonged to Moscow monasteries. Pictured above is such building that once hosted such a monastery hostel. The former stock exchange was located at Birzhevaya square (Биржевая пл.).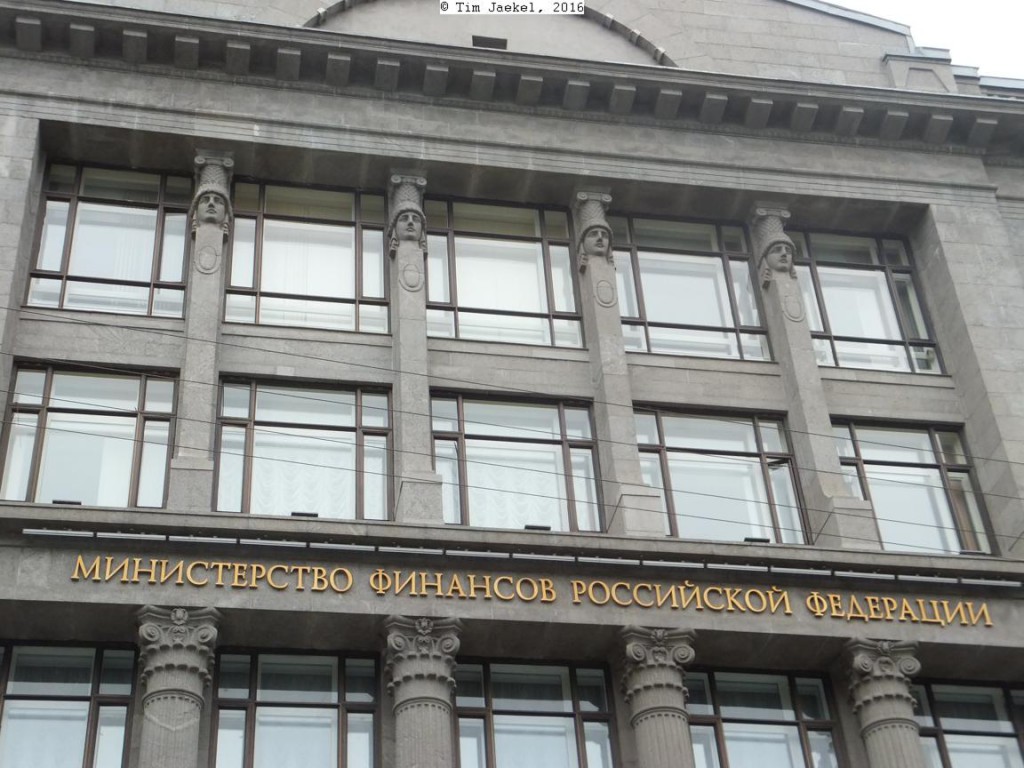 Nikol'skaya ul. (Никольцкая ул.), today the most vibrant and fancy part of Kitay-Gorod was the area for academic purposes back then. Bookshops and printing presses could be found there.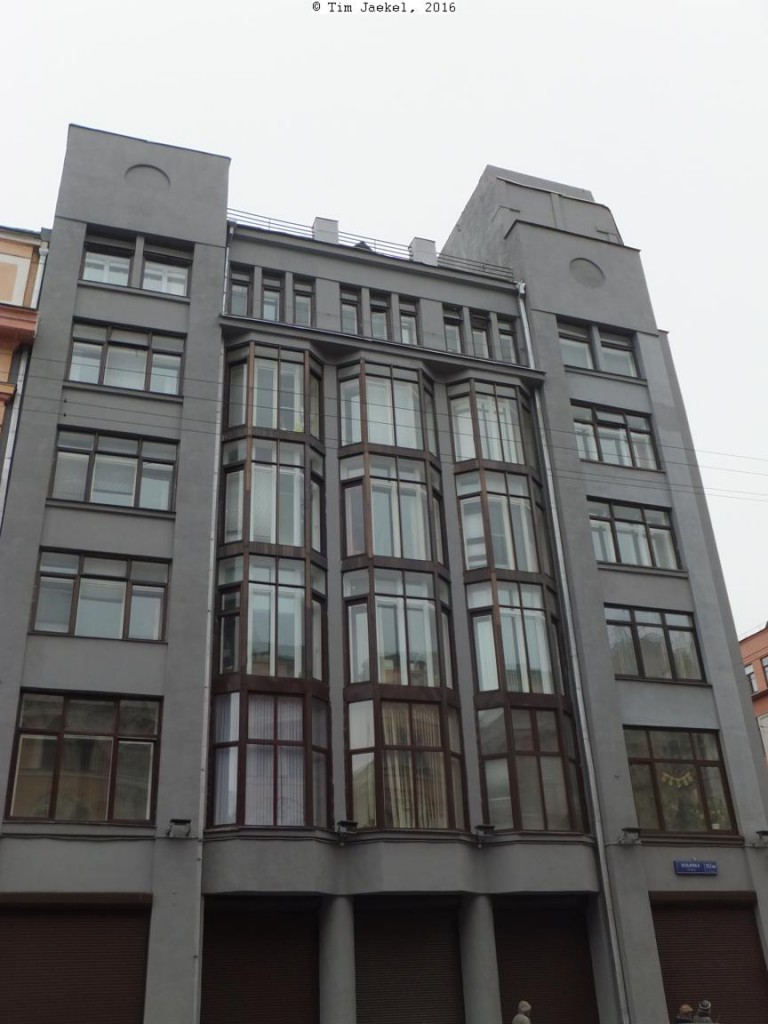 In the area around Varvarka Street there was also an Open Market Space with several small lanes designated to particular good. In Rybny lane (russ. Рыбныи переулок), which still exist today (pictured) one could get seafood for instance.
Nowadays Il'inka Stree (ильинка ул.) is home to several financial state institutions. You can spot the front of the Federal Ministry of Finance, for instance. Passing by HSE's Political Science Department (also very important) the Constitutional court can be recognized by its impressive clock (though not by an informative label such as mounted on the Ministry of Finance).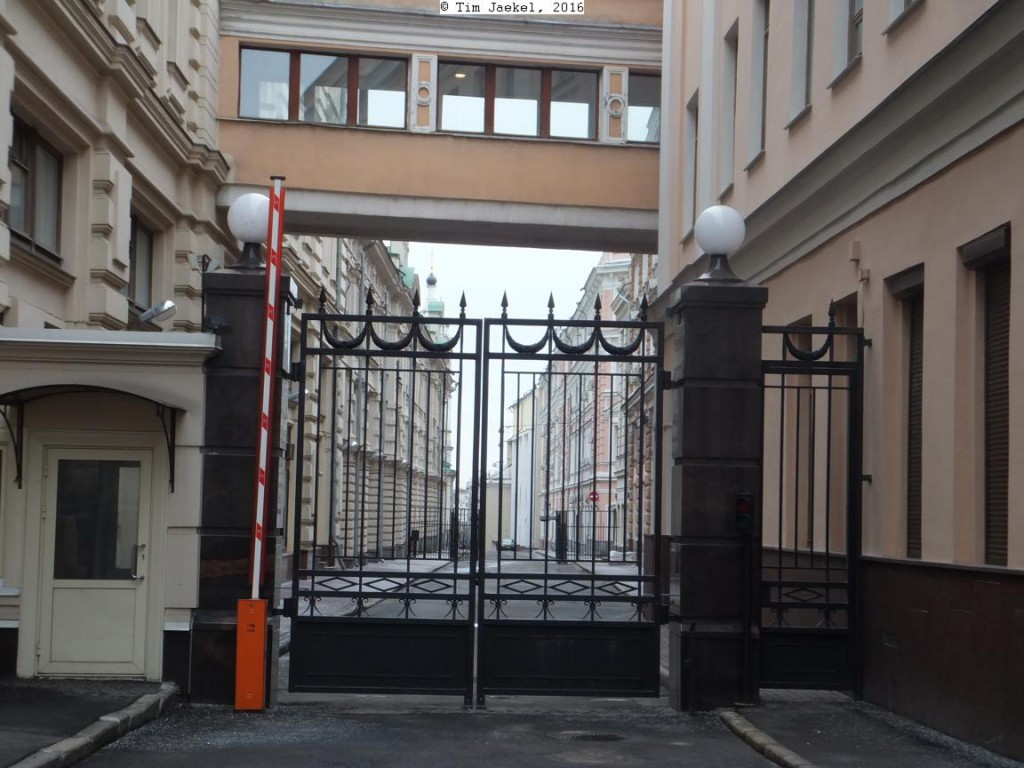 In current Moscow terms, Kitay-Gorod is quite small. At the height of Kitay-Gorod Metro Station there were closing wall and gate. Lubyanskaya square (Лубянская пл.), and also Myasnitskaya Street (Мясницкая ул.) were and are not part of Kitay-Gorod.