I learned to judge only on things that I have seen with own eyes. What can I say about Kazan? The reason for coming there was the 25th NISPACee annual conference, that is, the annual meeting of academics doing research on public administration in Central and Eastern Europe. I will say something about the new evidence present at the event elsewhere. For the moment I would like to get a grip on the various impressions that I got over the last couple of days while being a guest in Kazan.
Kazan is the sport capital of Russia.
Kazan is a booming city
Kazan is an innovative city, in terms of its young entrepreneurs.
And Kazan can be proud of an excellent Federal university, I think.
Whatever  your favorite sporting activity is, you will have been recognizing that Kazan is seemingly a good place to do sports at, even if you have never been to Kazan yourself. Zenit Kazan, the city´s professional volleyball team won the Russian male championship earlier this month (May 2017). A significant share of the Russian volleyball national team is made of pros from this club accordingly. Rubin Kazan is a football club in the Russian premier league. (I am not able to comment on their performance  since I hardly follow soccer at all). Kazan hosted the FINA 2015 World Championships, that is, championship in swimming, diving, water polo and synchronized swimming; and I am entitled to comment on that fact since I have been a amateur swimmer for more than 25 years now. Apart from having it watched on TV I recently learned that this event was rated the best organized one in FINA´s history. Good job, Kazan. We can continue this list, but I will gloss over the city´s ice hockey, basketball, and tennis teams, the Universiade in 2013. You got the key message that Kazan is very good at creating a successful environment for top-performing professional team sports. Over the last days I took my chance to see all the related facilities with my own eyes. The city is full of them, that is, beyond the brand new Aquatics center located on the embankment of the river Kazanka, next to the multipurpose stadium that will co-host the FIFA Football Championships in 2018, or the Basketball Hall in the City Center, visitors will see various facilities for dozens of disciplines all over the city. In public policy terms accessibility for potential users is high. A major policy issue in promoting health related sporting activities apart from the gap between professional and amateur sport, both in terms of allocation of resources and political attention, is a bias in allocating money across disciplines. Research on local sport clubs in Greece has demonstrated that the overwhelming share of money flows into a handful of popular disciplines, including football, and handball, leaving little to nothing for the rest. Policy makers seem to do better in Kazan.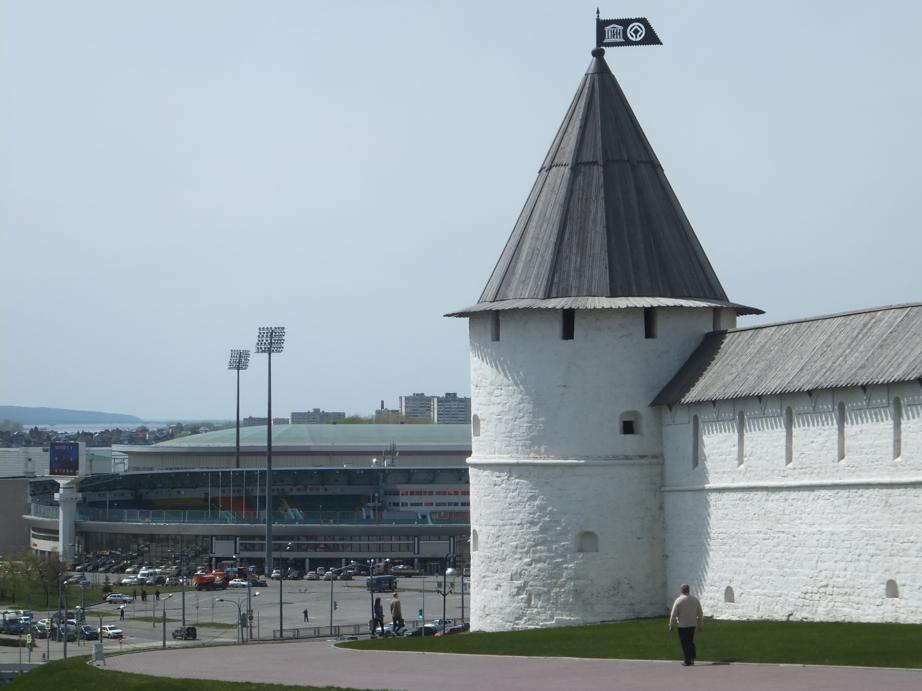 Kazan is a booming city. You won´t find anybody denying this statement including yourself once you had a view from the Kremlin onto the surrounding parts of the city. But it is not just the city center. The same goes for the suburbs. New infrastructure, business complexes and apartments everywhere and they keep going. And before you ask – for the moment it is not central government money that they are spending here.
Kazan is a hard working and rich city. Tatars are the protestants of the Muslim world. They are earning and spending their own money: Tatarstan has a relevant car and space industry, an innovation city (a small Silicon Valley), and its own oil and gas resources. They have a local understanding of what is good and what is not and allocate resources accordingly.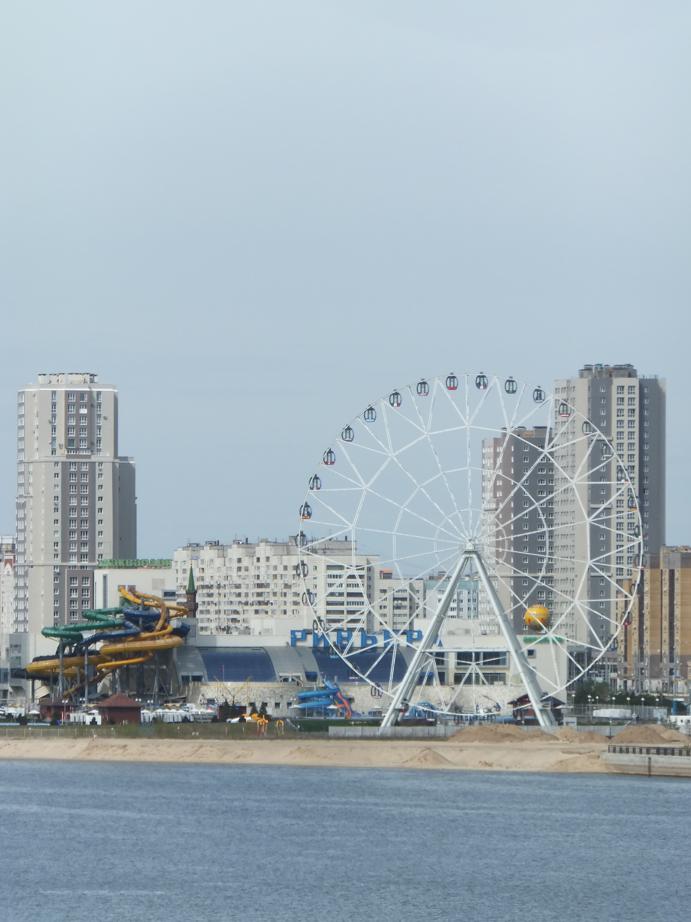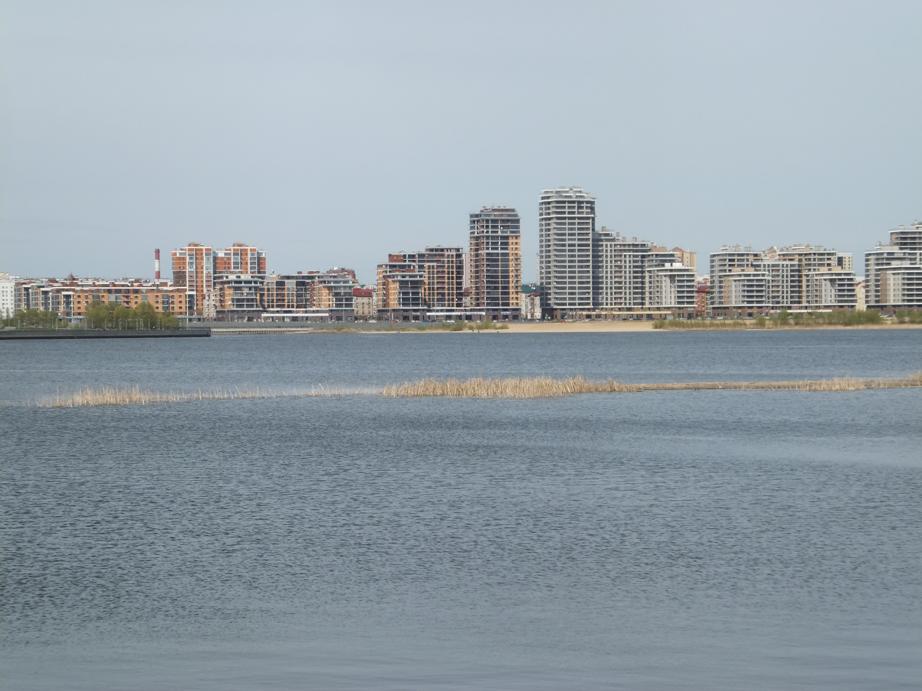 Kazan is an innovative city. Innovation means new ways of doing things. I enjoyed new ways of doing things and entrepreneurship for example in burger shop-start ups: The burger shops I visited were too small in size to have hygienic rooms we would expect them in any serious restaurant. And they do not need to have. The only thing I want to do before and after having a meal is washing my hands. Next to the entrance, instead of a regular washing bowl, I was able to use a regular water pipe embedded into a renovated oil bowl. (Pictured below). I have never experienced this in Moscow before, this innovative approach might be due to differences in local food regulations, differences in size, or entrepreneurial spirit among locals. Anyway, I appreciated it very much.
A forward looking mindset an a larger scale is evident in the city of Innopolis, a Tatarstan Silicon Valley, some 40km outside of Kazan.
By the way, Tatarstan, for those not used to Russian administrative details, is an autonomous Republic within the Russian Federation; and Kazan is the capital of Tatarstan. Tatarstan has 3m inhabitants, 1m of them living in Kazan, another million in the other five to six smaller cities in Tatarstan and the rest in Republic´s rural villages and settlements. About 50 percent of the 3m inhabitants are Ethnic Tatars, most of them Moslem.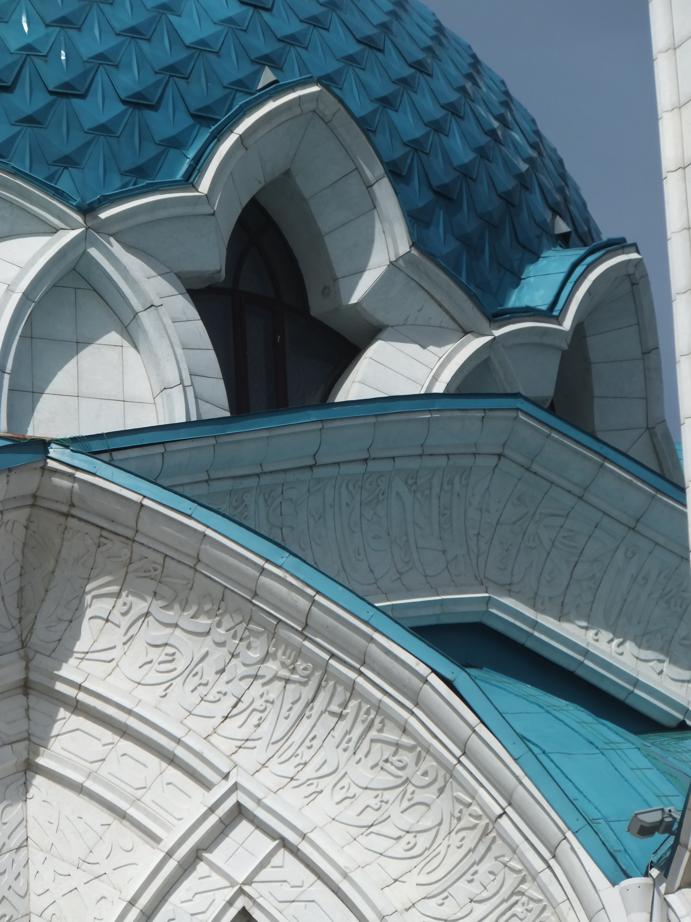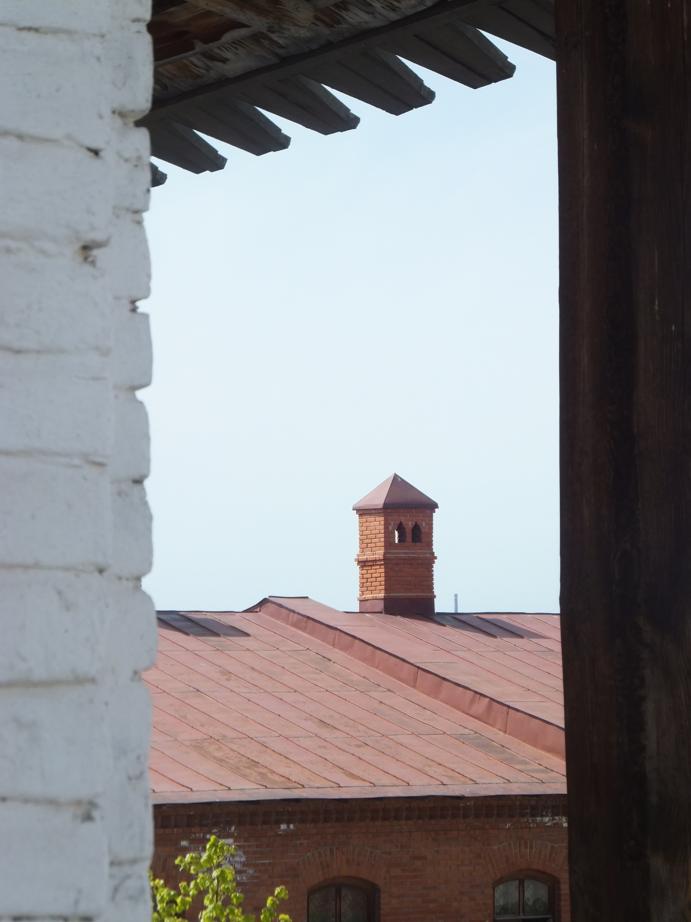 Things in Kazan reportedly have significantly improved over the last two decades and within the last five years in particular. People how saw the city 20 years ago, like my colleague Alexey Barabashev from the Higher School of Economics, report that the city has completely changed to the better. Having asked regular people about their feelings and expectations I learned that for most of them it seems hard to enlist serious problems –I am not talking about everyday life and familiar issues, but concepts like life satisfaction – related to public administration as they have been living in an environment where the direction of travel has been improvement throughout the last years. Yes, some the best students still leave for Moscow upon graduation or even before, University professors told me; but some of them also do return. But students are as much aspiring in Kazan as they are in Moscow, at least according to my impressions.